The lead generation landscape is quickly evolving. Once upon a time, your sales team was the go-to experts on your product or services. However, easy access to information online arms buyers with information that is pertinent to their decision to buy or not. Technology has empowered customers. It can empower your sales team as well and help you generate more sales for your business.
Real-Time Performance Tracking Empowers Managers and Improves Sales
If your business is like most sales-driven organizations, you receive performance reports about your team a few days after the fact. In some cases, organizations may have a lag of a month or better. Armed with information about an employee's performance 30 days ago, managers attempt to have a performance review, which all too often, require sales team members to attempt to remember what they did wrong on a specific day and why. The truth is, the answer given will likely not reflect the truth because they simply don't remember. As a result, managers can't effectively conduct performance reviews. In many organizations, this scenario plays out month after month.
Real-time performance management dashboards help managers increase their effectiveness. By partnering with an IT company who can create real-time performance dashboards that alert managers when individuals are not meeting their daily targets, you arm your managers with the ability to take action immediately. Hourly data about employee performance allows managers to determine the root cause of the problem. In turn, both managers and team members can create a workable solution to improve that particular employee's performance from that day forward.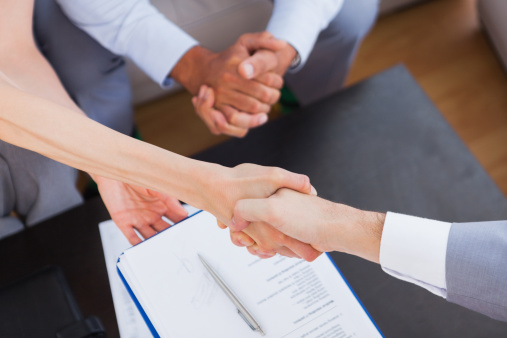 Additionally, dashboards provide managers with a host of performance metrics to analyze. With more than one performance indicator reporting about your team's performance, your managers can offer your team members a holistic strategy to overcome daily sales challenges, which increases sales.
A Custom-Built CRM System Helps Your Sales Team Regain Control
Google's search bar empowers buyers with knowledge. Research shows, with more robust search options, buyers are 70% along the buyer's journey. These days, buyers no longer rely on your sales team for expert advice, to get information about features, or to determine what problem your product or service solves. As Google experts, buyers have undermined your sales team's strength—your sales team no longer controls the conversation. Without control and the ability to guide buyers through the buyer's journey, how will your team achieve brand awareness? How will you influence a buyer's consideration and their final decision?
A custom-built CRM system is the answer. CRMs help you improve your customer's experience and provide you with a wealth of data. More importantly, a custom-built CRM helps your sales team work with informed buyers. Instead of using a CRM that incorporates features your team will never use, a custom-built CRM is designed based on your organization's needs. A CRM tailor-made for your business will help you seamlessly integrate leads from organic search results, content marketing, video marketing, search engine marketing, and email marketing. Furthermore, your team can target leads based on an array of intelligent datacollected. With more information about your leads, your sales team can dive in at any point of the buyer's journey for any particular lead.
Improve Communication and Generate More Sales
With every interaction with customers, it's important that your sales team is guiding customers towards your goal—a sale or an impression. Unfortunately, with limited time, it's difficult for sales teams to keep customers engaged. As a result of this, many sales teams miss profitable leads. Furthermore, potential customers expect you to meet them where they are at when it comes to communication. For instance, they may want you to discuss features in an email. Or, they may want you to talk about how your product meets their needs in the comment section on a blog post. By keeping your communication with your clients in silos, you lose your power, which is fueled by the information you know about your product.
Your organization can make great strides in meeting ongoing sales goals by focusing on conversation management. Conversation management is essentially the ability for businesses to maintain conversations with customers, regardless of where the conversation originates. Information technology can help you solve this problem, which will ultimately lead to more sales. By creating software that integrates social media platforms and telephone and email conversations, you can have one seamless conversation with potential customers.
With buyers already at 70% of their buyer's journey once they reach out to you, it's important that you have a multi-pronged plan to overcome sales obstacles. Leveraging technology to improve your business sales is the best way to regain control over the buyer's journey. Radius Executive IT Solutions is the trusted choice when it comes to staying ahead of the latest information technology tips, tricks, and news. Contact us at (978) 523-2174 or send us an email at info@radiusits.com for more information.