Make sure that your data is prepared for death or disaster – here are several key points to think about.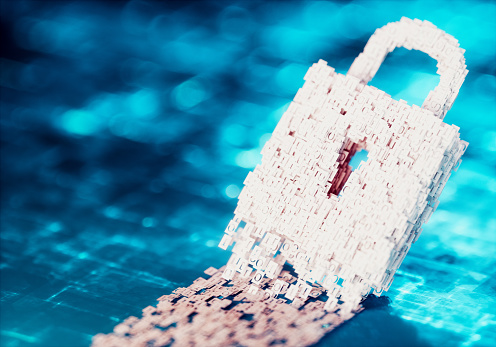 What will happen to your data during an emergency or disaster? If you die, what will happen to your accounts, programs, and online contacts? Today, digital information is more valuable than ever before, and whether you're considering business emergency plans or creating a will, it's time to have a plan for protecting your data when you can't be there. Here are six considerations to think about when making your decisions!
1. Pick Someone to Handle Your Data
This is a critical first step that too many people (and businesses) forget about: Someone has to be in charge of gathering and coordinating data when the worst happens. You can't just assume that "Well the team will take care of it," or "Oh, the family will know what to do." Those are nice thoughts, but real life doesn't work that way. To avoid squabbling and confusion, appoint someone that you trust to manage data in case of death or catastrophe. This should be someone who is well-versed in all the platforms and software you use, and who understands your own goals when it comes to privacy.
2. Choose Who You Want to be Notified
This is particularly important when planning a will or other estate activities: Many people pass away with a lot of online accounts, social media profiles, and a wide variety of connections on email, Facebook, and much more. How do you want these people contacted? Sending a letter to everyone in a contact list or announcing it on Facebook could be unnecessary or awkward. So create a list or refer to a particular platform where it's okay to create updates and let people know what's going on.
3. Ask To Retire or Delete Specific Profiles
Another important step is closing out online accounts and profiles. These probably shouldn't stay open, but you should specify how you want them closed. Facebook, for example, has options to freeze accounts or go through a process that lets people know the owner of the account has passed away. Other social media profiles may have similar options.
4. Online Data May Be Leased Data – Where Should it Go?
Think about all the online content you have purchased – the music, videos, games, apps, and more. Much of that data isn't actually owned – it's leased via a license that only lasts until your account ends or you die. That can be especially problematic when it comes to photo sharing sites and social media where relevant content is stored. It's important to set aside time to download permanent versions of the most relevant content, so it doesn't vanish online, and understanding that much streaming content won't be accessible after death.
5. Create a Hub for Your Login Details
We collect various passwords these days, including paramount passwords for bank accounts and utilities. It's important to have an up-to-date list of all this login information as part of estate planning. Today's password managers make this very easy, storing passwords that you can unlock with one master key.
6. Back Up Data (Preferably Off Site)
It's also an excellent idea to back up data regularly. Disasters don't often spare what's on your computer, death due to fire or flood may leave electronics unusable. So find a good cloud service and back up critical data offsite where it can remain safe!
If you have more concerns or questions on how to prepare your data for emergencies, disasters or death, create a plan now! Radius Executive IT Solutions of Boston can help you find the solutions that will work for you, so give us a call at (978) 523-2174 or message us as info@radiusits.com.