New Qualcomm Chip Alerts You When Your Apps Act Creepy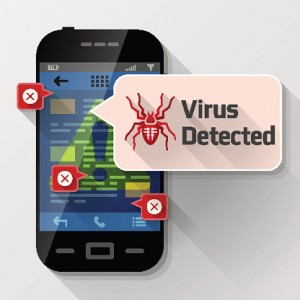 When downloading an app, you must have asked yourself at one point or another, "why does this app need access to my camera, location, and contacts… And what do they plan to do with it?" Come 2016, you may finally get some answers. With new smartphones comes new technology, like the Snapdragon 820 processing chip (made by Qualcomm).
The Snapdragon 820 will give your phone the built-in ability to monitor your apps and tell you when they're acting strange. With the market full of deceiving apps that ask for too much, this is good news – and a brilliant idea.
For instance, a list of the top 10 Android flashlight apps published in February by cybersecurity company SnoopWall showed that they all had the ability to take videos and photographs with your phone's camera. Security researchers have long looked into the demand for excessive amounts of access to mobile users' information.
To uninstall your favorite flashlight app, fully reset your phone, and secure a piece of duct tape over your phone's camera when you're not using it is what SnoopWall went so far as to suggest. Or for an alternative, remove the battery from your smartphone when not in use.
With the Snapdragon 820, Qualcomm is hoping to provide peace of mind – and a better fix than duct tape. The company's new processor would track to see what happens even after closing apps. If the app started sending out your location or silently taking photos (for example), an alert would flash across your screen.
The phone also has the capabilities to alert you before even installing an app if it has the potential to be malicious. Even perfectly respectable apps can be compromised by hackers, and that too is covered by Snapdragon.
Qualcomm, however, built this capacity into its new processor, but it is up to either phone manufacturers, or mobile antivirus apps, to create a program that can use it. Because of this, levels of detail received about their apps may vary from user to user.
According to a Qualcomm spokeswoman, AVG, Avast and Lookout are three antivirus companies publicly on board to implement the app monitoring program. Phone companies will be announcing themselves if they decide (hopefully when they decide) to build their own program to suit the processors needs.
Radius Executive IT Solutions stays up-to-date on the latest technology advancements. Contact us at (978) 523-2174 or send us an email at info@radiusits.com for more information.