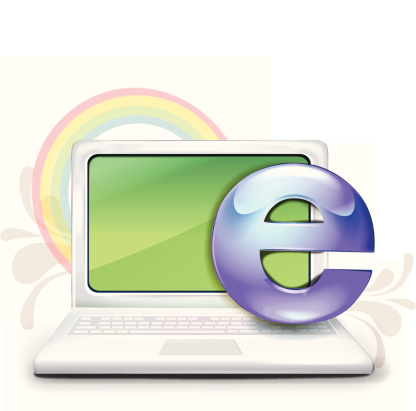 Internet Explorer is not typically a users browser of choice, but it really packs some hidden gems that make a users experience worthwhile. If you're running the Windows 7 operating system, try out these tips to enhance your Internet Explorer 11 experience.
Set Privacy Settings Once
In previous versions of Internet Explorer, privacy settings repeatedly popped up causing a nuisance to users. In Internet Explorer 11, when you first run the application you will be asked if you want to use its recommended privacy settings. Once you comply with this offer, you will not be asked again! Hooray!
Enable Toolbar
Similar to Google Chrome, Internet Explorer 11 has minimal options on its interface. It has only three icons – Home, Favorites, and Tools. This can be altered by right clicking directly on to an empty part of the top edge of the window. This will bring up options to display many different tool bars such as the Menu, Favorites, Command, and Status bars.
Pin Sites to Taskbar
Although favorites is a good tool to reach your most visited websites quickly, Internet Explorer 11 also allows users to drag a site's favicon to the Windows Taskbar, to be pinned there. This is an awesome feature because you don't have to run Internet Explorer and then navigate to favorites to access websites, you can simply click the icon on the Windows Taskbar and it will bring you directly to that website. This saves time and is super convenient!
Quick Access to Browser History
In Internet Explorer 11 you can access History by simply clicking and dragging down on the address bar. From there you will see a list of websites recently accessed, and an 'X' to the right of them so that you can quickly and easily remove them from the list. This removes the need to open the browser History up in a separate window enabling ease of navigation and efficiency for its users.
Complete Control Over Tabs
When navigating in Internet Explorer 11, try out these tips to drag and reorder tabs efficiently. If you drag a tab out of the tab bar it will automatically open up that tab in a new window. If you drag the tab to the left or right it will open a window that fills half the screen, perfect for multi-tasking!
With these hidden tips and tricks, you will find yourself falling in love with Internet Explorer all over again. It's ease of use, efficiency, and multi-tasking capabilities make it one of the best browsers to date. Take advantage of these tips on your Windows 7 operating system today.
For more tips on how to enhance your Internet Explorer 11 experience, please contact our company Radius Executive IT Solutions today. You can call us at (978) 523-2174 or send us an email at info@radiusits.com. We are dedicated to providing information that will promote productivity and efficiency at your company.