If you are not already working on your cyber security plan, then you need to get started before you become a victim. These tips can help you know where to begin.
Cyber security is one of the fastest growing concerns all over the world. There are now more than 34,000 computer security incidents every day, according to the Wall Street Journal. About 62 percent of those computer security incidents incorporate some kind of breach within small and medium size businesses. You can no longer hope that it will not happen to your business. Instead of it being a matter of "if" it is now a matter of "when" and you need to learn how to protect your business. These are some tips to ensure you have a good foundation of cyber security.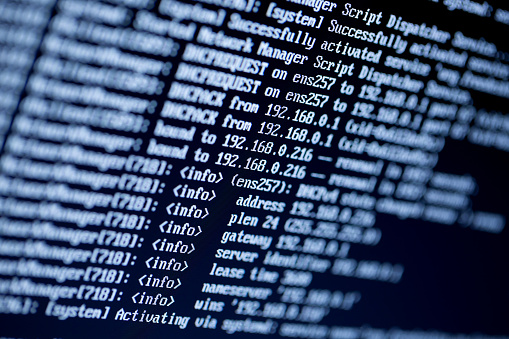 Back Up Your Files
With ransomware being the most common form of cyber attacks today, you need to be able to access your files even if you are attacked. The best want to defend against an attack is to back up your files on a separate server so that you always have access to them and never have to pay the ransom that is requested from the attackers. There is no way to completely protect yourself so this type of defense helps protect you when it happens.
Install Protection
You always need to have antivirus and anti malware on all of the devices that you use within the business. These need to be kept up to date at all times so you can have protection against all of the ones that have been discovered. Also, whenever an update is required for one of your systems, ensure that you complete it as soon as possible so you can have all of the patches available.
Educate Yourself and Your Staff
Sometimes, the best protection is knowing what to look for and staying as up to date on common attacks as possible. Make sure you also educate your employees so they know how to look for suspicious links and emails and avoid getting caught in a cyber attack trap. Education is a great form a defense, especially since attacks become more sophisticated every day and your other forms of protection may fail.
The Webcast Provided by Microsoft
If you are still not sure where to start on your path to cyber security, Microsoft is now providing a webcast called "Cybersecurity 101: Protecting Your Business from Cybercrime" and it is catered to small and medium sized businesses. The entire webcast will showcase how you can protect yourself from cyber attackers in five different ways. You will learn about the new types of cyber criminals and how they are evolving. You will know what kinds of cyber criminals there are and how you can protect your business from each of them. You will learn about the types of services they have access to that can help to harm your business. Lastly, you will learn how you can fight against it and keep your business well protected.
Whether you know a little bit or a lot about cyber security, you know that it is a very important component of ensuring your business is well protected. To learn more about what you can do in Boston, be sure to contact Radius Executive IT Solutions via (978) 523-2174 or info@radiusits.com.