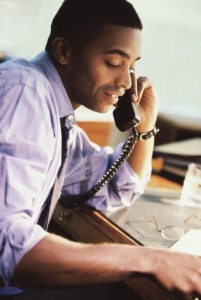 Businesses in this day and age are becoming more reliant on technology than ever before. This trend is only going to continue, which is a good thing. It provides more solutions and allows businesses to grow quickly and produce in more efficient and automated ways. Furthermore, businesses can depend upon security and consistency as a result of technology.
A vCIO is a virtual Chief Information Officer. This person would be responsible for the overall leadership and technical expertise of the technology within an organization. Determining whether your business needs one of these is important – and a decision that needs to be made effectively.
What Are the Benefits of Hiring a vCIO?
A CIO is someone who can determine how best to employ technology throughout an organization. This role includes a significant amount of strategy and decision-making. However, adding a full-time CIO to your organization also means adding a full-time salary. A virtual CIO can add the same level of talent and expertise, without the same costs associated with the position.
C-Level Expert
Take a good look at your organization and who you have in place. If you do not have a C-level strategist, you are likely going to benefit from a vCIO. This is because they are going to help you with such things as:
Analysis of IT infrastructure
Developing a comprehensive technology strategy
Improving competitiveness and productivity of the organization
Staying on top of trends and changes in technology
Budget
As much as it is important to stay up to date on technology, it may not be possible to hire a CIO. As an alternative, a vCIO can ensure the necessary IT infrastructure is in place to help your organization grow and stay ahead of trends. A vCIO is going to be a considerably more affordable option because you will get the same level of knowledge and expertise while minimizing the total financial investment.
The position is not located inside your office, which means you don't have to deal with providing office space. You also don't have to provide a full-time salary, benefits package, pension, or other full-time employee perks. This can be a considerable savings to your organization while you still reap the benefits of having the position.
Managed Services will provide you with a vCIO. This will allow you to remain as competitive as possible when it comes to IT infrastructure and overall management of technology. This virtual position levels the playing field for both small and medium-sized organizations. You can take advantage of comprehensive reviews of security and infrastructure and implement various technology solutions that will help you to meet business objectives more effectively. Strategic guidance will be close by at all times, and you can start to meet the organizational and technological needs of your business.
Achieving Goals
Ultimately, you have to look at how you are currently achieving goals – and determine whether it will be easier to achieve these goals if you have better technology in place. When you don't have a computer/tech background, you cannot be expected to understand all of the different technology that is currently available and how the trends are going to affect you.
Additionally, you may not have the funds needed to hire a CIO full-time — and you may not need one. Particularly if you are a small or medium-sized organization, it may be a waste of company funds to bring someone on for 40+ hours a week.
A vCIO helps to overcome this obstacle. You will be able to achieve your goals more effectively because you will have the knowledge of an expert at your fingertips while still being fiscally responsible. It helps you to get the edge that you need to compete in the marketplace and enjoy peace of mind knowing that you are making better decisions for your business as it pertains to IT infrastructure and other aspects of technology.