With all the security concerns revolving around having a mobile workforce and whether or not a BYOD (Bring Your Own Device) policy works for your company, the question of exactly what kinds of devices you want on a mobile network will come into play. Security is obviously the number one priority when dealing with the BYOD and mobile networking question, so how does security inherently relate to the type of hardware your remote desktop-enabled employees and associates are using? Certain types of devices will be able to run operating systems and apps that are more security-conscious than others, but with security friendly updates, upgrades, and platforms becoming virtually universal in their hardware compatibility, the real issue becomes strict enforcement of security policies that mandate cyber-safe OS's that are fully upgraded security-wise.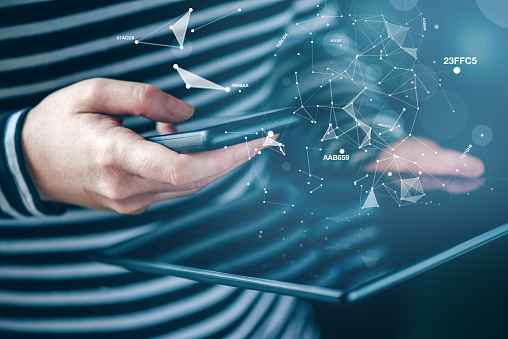 BYOD and Security
There are inherent security risks that come with the very prevalent BYOD policies that beleaguered IT departments and executives are adopting in the face of greater threats to "indigenous" IT networks, such as data leakage, non-proprietary control of assets, etc. But, BYOD does have some up-shots, such as the fact that BYOD gives remote-networked employees and associates the flexibility and freedom of choosing a device which they feel most comfortable using. Some have tagged BYOD with the companion term "bring your own risk," which is a double-edged sword, really. That "risk" can put both the user and the network administrators (and company) into liability, depending on the circumstances in the case of a data breach. Implementing strict security policies with BYOD allows you to establish cyber safety ground rules while having a transparent virtual workplace at the same time.
Fitting Devices to Safe Networking Policies
You should strategize the fitting of each individual device to each worker and the type of work they do just like you would with any area of job duty assignment, project management task apportionment, and other workforce-specified facets of your business operations. For instance, if an employee or contractor can do their job on a mobile device, they don't need a laptop, which can present a greater data exposure risk by having more data storage than a mobile phone. Mobile device management can take care of the rest. Whether you implement a BYOD policy or provide your workforce with company-owned devices, the same basic approach to security assurance should (and can) be present.
Device Compatibility Questions
There are other, more physical concerns when considering the mobile devices your remote workforce is using as well. The device should (quite literally) fit the employee – for example, in the construction and manufacturing industry your field operatives will have to have robust, sturdy cases for their laptops, tablets, and phones. And, you'll probably want heavy-duty cases for any remote employee who travels around a lot (as well as greater security: read taxis, airports, and street-level environments). Those who tend to stay in safer, more secure areas won't need the drop-proof cases. Addressing mobile workforce compatibility on all possible fronts (including technological, software, and connectivity issues) will help you assign company devices with better precision. In the case of BYOD, you can or should make suggestions as part of your policy, but always strictly enforce the data security and protection rules.
Saving Time and Money on Mobile Investment
Be sure to equip your workforce with mobile devices that can handle the potential data usage appropriate for each worker. This way, you can scale up or down as needed, and not have to buy, say, 30 Galaxy Note 7s and 50 iPads outright, but instead scale the device allocation via memory capacity and data usage according to individual task assignment and spend on mobile devices accordingly (and more sensibly). Also, bundling services such as mobile telephony or cloud computing work environments will cut costs. All of this taken together will help save time and money on later remedial hardware rollouts, upgrades, or replacements due to inaccurate initial mobile investment calculations.
Need Sound Advice on Mobile Workforce Hardware?
If you need further advice on how to best fit the hardware to your mobile workforce, talk to a specialist at Radius Executive IT Solutions, which is a proven leader in providing IT consulting and mobile device management in Boston. Contact one of our helpful IT experts at (978) 523-2174 or send us an email at info@radiusits.com today, and we can help you with any of your workplace mobile networking questions or needs.