What Is the Going Rate for IT Technical Services in Boston?
Whether you're a large business, a small business, or anywhere in between, your business needs comprehensive IT technical services. Even if you have an in-house IT team, your dedicated team may have their hands tied with big-picture goals and business initiatives. So, what happens if there is a malfunction or that leads to significant downtime? With your in-house IT team focusing on business goals and initiatives, they may not have enough time to focus on routine maintenance or unexpected errors.
Every business knows it needs someone to take care of IT. However, should you hire someone to handle your IT technical services or should you outsource? If you are wondering what the cost of business IT technical services in Boston is, it is important to understand what packages are offered, whether one is better than the other, and the price. Plus, you must be confident that you'll get the kind of IT technical services your business needs from someone you want to work with and want to work with you.
Today's businesses are becoming so reliant on technology that any network downtime can negatively impact your efficiency, your productivity, your client satisfaction, and your overall bottom line. Since technology is so valuable (and expensive), the cost of hiring your own in-house IT person for technical services will be more than the agreed-upon salary.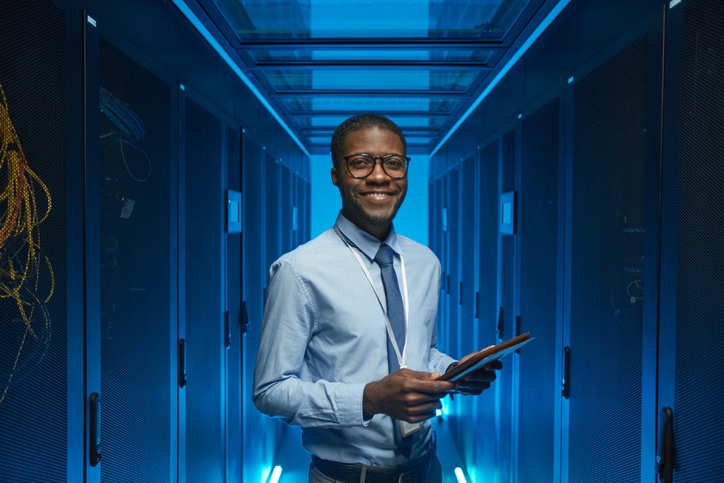 What Is the Average Rate of IT Technical Services in Boston?
The average cost of IT technical services can fall in the range of $65-$250 per hour. The cost of IT technical services in Boston depends on how long the repair or support takes because many professionals charge by the hour. New parts, cables, or applications will also affect your costs. Additional factors can include the intricacies of the challenges you're facing, whether the IT technical services can be handled remotely or if it requires an on-site visit.
According to PayScale.com, the average salary for technical services skills in Boston is $66,000. Factoring in bonuses, profit-sharing, health insurance, taxes, training, and actor factors for an in-house team, the cost rises.
The total expense of in-house IT technical services in Boston may be higher than the estimated cost. So, is having in-house IT technical services worth the cost?   In order to evaluate the true average cost of IT technical services, there are certain factors you'll need to examine carefully.
IT Technical Services – What Fees Can You Expect to Pay?
Under the managed IT technical services model, your business will typically be given a quote of a monthly fee. That fee will be based on the devices that require IT technical services. In Boston, that fee can be as low as under $100 per month. The provider will be in charge of monitoring, managing, and resolving issues in the entire IT system. As your business becomes more reliant on IT, it will require constant support and monitoring.
Businesses in Boston can pay between $70-$100 per user per month, depending on the selected IT technical services package. In an organization of more than 30 employees with no on-site servers, this could cost over $50,000 per year. There may be additional charges when there is a need for emergency on-site visits and consulting sessions, but the savings are still massive.
If your business has reached the point where you're considering hiring additional help to address your IT technical services needs, congratulations! Having enough needs to fill this responsibility means the decisions you are making are driving business growth.
Are You Ready to Call Radius Executive IT Solutions?
Radius Executive IT Solutions helps our clients realize responsive, cutting-edge IT technical services for a fraction of the price of an in-house IT technical services specialist, while making the most of our enterprise-grade IT security, framework, and systems. Our IT technical services are here to support your IT infrastructure so that your employees can focus on the bigger business goals and initiatives.
Full control over services and budget
Predictable IT costs
Freedom to focus on business goals and initiatives
Are you ready to discover the benefits of outsourcing IT technical services to the experts? Contact us today to schedule your consultation.
Thanks to James and Jon with 4BIS.COM in Cincinnati. Discover more about these great guys by visiting their website.