While long detailed emails are highly informative, the positive impact of shorter emails cannot be overrated.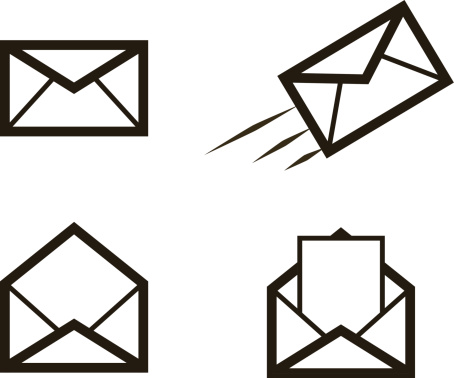 "Less than five sentences is often abrupt and rude, more than five sentences wastes time," affirms Guy Kawasaki, author and successful entrepreneur. There is truth to Kawasaki's claims, and many business-minded people seem to be taking note. The days of long emails are soon to be long gone. Cutting details to shorten the length of your emails will increase the likelihood of receiving a response and save you valuable time that you can redirect to completing other tasks, thereby increasing your productivity.
According to a 2012 study by McKinsey and Company, on average, workers devote about 28 percent of their day to email reading and response. Crafting shorter responses will allow you to recover most of that time. As Kawasaki rightly notes, "Proper email is a balance between politeness and succinctness."
As managing director of the venture capital firm, Garage Technology Ventures, he offers four guidelines for writing shorter, more effective emails.
Your email should contain answers to five simple questions:
Who are you? What do you want? Why are you asking me? Why should I do what you're asking? What is the next step? Include just enough details to answer these questions and you'll be on the right track to getting a quicker response.
Eliminate superfluous details.
Once you've written your email, look it over to make sure that you haven't included excessive information. Giving more details than is absolutely necessary may only deter recipients from reading your emails, and if they do read your emails, they'll be less likely to respond.
Try to limit yourself to five sentences.
Sending a short email will enable you to save time and maintain focus by forcing you to think concisely. As a resulting benefit, the recipient can read the entire message quickly, and decide there and then which course of action needs to be taken. This increases the chances that you'll receive a response sooner rather than later. And, if you'd like the recipient to reply in a similar five-sentence format, visit five.sentenc.es for more explanations about the philosophy as well as text that you can use for your email signature.
Keep it to the point unless it's praise.
The only exception to the rule of brevity is praise. If the intention of the email is only to express admiration for the recipient, feel free to go on as long as you'd like. Anyone who has been the recipient of this type of email can agree that they're almost never too long.
Five-sentence emails will save you time and energy and boost your productivity. To learn more, give us a call at (978) 523-2174 or send us an email: info@radiusits.com.