Top Reasons Managed Services Are Crucial to Boston Small Businesses
If your small business uses even one computer, you need someone to manage your information technology. Enter: Managed service providers for small businesses.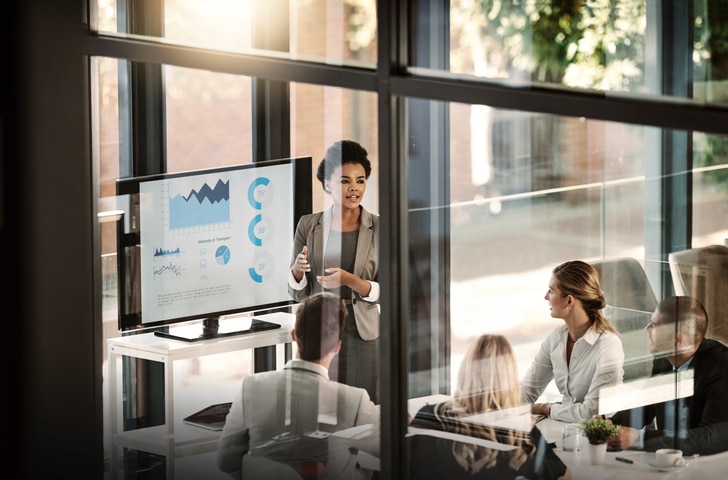 From compliance and new software integration to disaster recovery and cybersecurity, managed service providers can do more for your small business than nearly any other investment in a managed service.
While some small businesses may choose to employ one or two IT professionals in-house, a managed service provider offers much more comprehensive and state-of-the-art service for a fraction of the price. Furthermore, experts agree that every small business should have an MSP in an age when security breaches and cases of ransomware are increasing by leaps and bounds.
Still not convinced? Here are several more crucial reasons to consider hiring a managed service provider for your small business.
1. Proactive support
Some small businesses may worry that outsourcing their IT department to a managed service provider will not provide them with enough proactive support. However, you'll find that the opposite is actually true.
The goal of hiring a managed service provider and essentially having them on retainer is that you get their support whenever you need it. A good MSP will provide quick and timely action in response to your inquiries, concerns, and emergencies. That's what they're there for.
2. Expertise
It's possible there are some individual IT personnel who can adequately maintain a small business network of computers and systems. However, more likely than not, you're going to get better, broader expertise from a managed service provider than from an internal IT department.
The reason for this is simple: Staying up-to-date with technology and the latest software and hardware developments and security protocols is the bread-and-butter of an MSP's operation. With numerous clients, an MSP has a vested interest in remaining a top expert in the IT field. These are the experts you want on your side.
3. Better security
Far-reaching, heavy-duty security is a must for businesses of any size. This includes you and your small business.
While unfortunate, the number and frequency of small business security breaches is only growing. Not only are small businesses being targeted in general — just like every other type of business, individual, and organization — but they are particularly being targeted because they often have minimal to no security measures in place. If you're a small business who doesn't pay close attention to your cybersecurity, you are putting your business at risk.
Fortunately, managed service providers can swoop in with immediate preventive measures that will keep your business safe from malicious attacks, including the intrusion of malware, phishing attacks, and ransomware scams.
4. Less stress
As the owner and/or manager of a small business, you've naturally got a lot on your plate. This means you don't have a lot of time to handle IT matters. Hiring a managed service provider allows you to focus more on what you do best: Operating, managing, improving your business. This means less stress and anxiety for you and a better run business, to boot.
5. Cost savings
We've saved the best for last.
Hiring a managed service provider to handle the IT needs of your business will ultimately save you money. This goes for the short-term and the long-term.
Short term, you'll save money outsourcing your IT instead of employing an in-house IT department. That's because the truth is, while small businesses do require managed IT services, they don't need IT assistance is often as larger businesses and organizations. Therefore, paying a reasonable flat fee every month (or annually, biannually, etc.) for outsourced services reduces the requirement of paying a full-time employee or employees.
Long-term, with the added security benefits you will receive from hiring an MSP, you'll save your money from serious security disasters that could not only cost you tens of thousands of dollars, but could also put your business under completely.
Ready to Hire a Managed IT Services Provider?
Make Sure You Do Your Research
Hiring a managed service provider for your small business will be a pivotal move in the growth of your company. As you can see, there are more than a few reasons to consider this investment.
At the same time, it's worth noting that not all managed service providers are alike. Therefore, it's essential that you find an MSP with a great reputation, experienced management and employees, and a long log of experience in the field.
This means do your research! Locate one or two MSP candidates in your area (local MSPs are always better), prepare a comprehensive list of questions, and interview each candidate individually before making your final decision on an MSP hire.