McDonald's has decided to focus on what it does best, and technology is helping them showcase their strengths. See how you can make their success work for you too!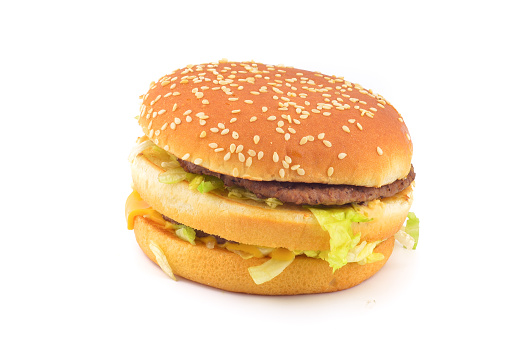 Every company moves at their own pace when it comes to technology, and individual organizations are much more likely to embrace it than others. McDonald's hasn't exactly shied away from innovation, but they're also no strangers to failure either. They recently had to admit that they were not likely to bring healthy eaters on over for lunch. Instead, McDonald's realized they need to appeal to those who love fast food, and they're using technology to make the sale. McDonald's recently announced this to the world, and the market responded by raising their value 1.2%. Sound like a marginal change? In McDonald's speak, that's $1.2 billion in growth. Their midday press conference was heard the world over for investors everywhere, and it's something every business owner should pay attention to.
Future Plans
McDonald's may not have gotten the healthy crowd to migrate over to their new menu choices, but they have noticed that people appreciate getting their hamburgers and fries delivered straight to their door. They also noticed that people do not like to wait in line if they don't have to. McDonald's will not only install quick kiosks in their restaurants to give people an easy way to check out, but they'll also be investing in mobile ordering apps for customers to satisfy their cravings from wherever they are. McDonald's currently already has free Wi-Fi in their stores as well as excellent drive-thru technology to ensure that people get what they ordered promptly.
Learning a Lesson
Maybe you're not a juggernaut when it comes to Value Meals, but that doesn't mean you can't learn something from this little story. McDonald's looked at what people liked, as opposed to trying to change things that people didn't like. They're no longer investing in trying to get an unlikely fast food consumer over to their side but gaining business by making their product more accessible to people. And you can do the same with technology. Used the right way, it makes your product available to more people in different ways. Some people like coming into a McDonald's, some people like having it delivered, some people prefer to stay in their cars to get it on the way home. It's the same product all three times, but people have a choice about how they purchase it. If you look at what's not going as well as you'd like in your company, there's no doubt you'll find a few ways to make it better or more readily available with technology.
Radius Executive IT Solutions is the trusted choice when it comes to staying ahead of technology developments and can provide you with tips, tricks and news. Contact us at (978) 523-2174 or send us an email at info@radiusits.com for more information.