Learn about some of the much anticipated new features Microsoft recently announced for the Surface Pro and Office 365.
Microsoft Office 365 and the Surface Pro tablet have been innovative products since their introduction, but the past month brought the announcement of a slew of new updates for Microsoft's landmark software and hardware offerings that aim to change the game for users. At Radius Executive IT Solutions in Boston, we want you to get the most out of your Microsoft experience by keeping you up to date on all of the exciting new things you can do with your Surface Pro combined with Office 365.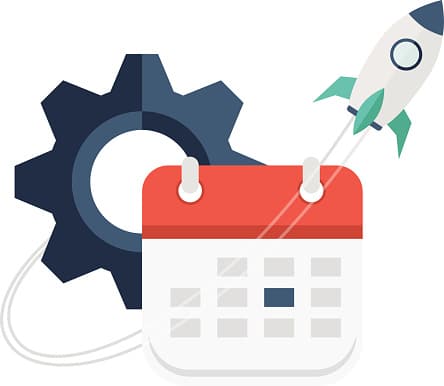 Redefining expectations for tablet inking
Digital pens are one of the areas where tech innovators still have ways to improve, mostly because users' hands are so used to the specific experience of using traditional pens and ink that switching to a digital version often still feels artificial. By introducing these new updates, Microsoft is stepping up to the challenge of creating a digital pen and ink interface that feels more intuitive for users and includes a wide array of new features.
It all starts with a more expressive inking experience throughout the Office 365 apps on the Surface Pro that responds to users' commands more quickly and feels more fluid to the touch. Microsoft has increased the number of pressure points on the tablet surface from just over 1,000 to 4,096, resulting in a more natural feel as soon as you put the pen to the glass.
Other updated features include new dynamic ink effects in Word, Excel, and Powerpoint, and innovative whiteboard tools for enhanced collaboration. The Whiteboard app features enhancements such as geometry recognition and automatic table shading, so you and your colleagues can seamlessly work together and stay on the same page.
Facilitating innovation for commercial customers
Office 365 commercial subscribers will find a lot to get excited about in this new batch of updates as well. Microsoft's Power BI, the suite of business intelligence tools, is now enhanced with the Office 365 adoption content pack. Office 365 usage reports are displayed in a clear and visually-engaging format, and leaders can seamlessly integrate the data into their BI analysis and decision-making matrices. Office 365 usage reports are a powerful source of data for business users, and companies can use this comprehensive information to make more informed decisions about inter-office communication and efficiency.
Enhanced accessibility provides true data freedom
Microsoft understands that data access, reliability, and security are on everyone's minds these days. To that end, the OneDrive Files On-Demand feature facilitates access to any files that are stored on the cloud from any connected device at any time. The age of buying mobile devices that are weighed down with extra storage is over. Consumers and corporate users alike are clamoring for agile mobile devices that will provide a seamless transition from the desktop experience, and that they can take anywhere at a moment's notice.
Since everything these days is stored in the cloud, it should all be accessible directly from the cloud as well. With OneDrive Files On-Demand, all of your files will show up in, and be accessible from, File Explorer, whether or not they are stored directly on your device.
Better SharePoint integration to keep you connected
Sharing is also getting more simple, fast, and intuitive courtesy of a new unified sharing experience for Microsoft OneDrive. You don't even have to click away from your desktop screen to share files and links with specific contacts. What if you need to quickly grant or revoke editing privileges for certain people on a file? In OneDrive, you can easily modify the permissions settings in an instant, and you have the ability to set time limits on access permissions.
The recent SharePoint Virtual Summit also brought news of the integration of PowerApps with the SharePoint platform. This feature hasn't been rolled out just yet, but users will soon be able to combine the breadth of data in PowerApps with the customization power of SharePoint to create unique digital experiences.
To learn how to get even more out of these exciting new updates for Microsoft Office 365 and the Surface Pro, contact us at info@radiusits.com or (978) 523-2174.