With more than 100 million active users, Pinterest presents a unique advertising opportunity for small business owners. Pinterest pins are shared across multiple platforms; from tweets to blog posts, small businesses can and should create Pinterest advertising campaigns that can increase their reach across the popular platform. Whether you have a $50 budget or can spend hundreds of dollars on a Pinterest campaign, the following easy-to-implement tech tips will help you improve your marketing campaign.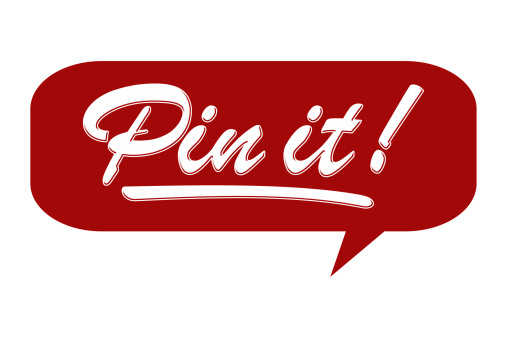 3 Tips to Successfully Advertise on Pinterest Without Breaking the Bank
Since its early beginnings, Pinterest has grown into a marketing powerhouse that caters to a population of shoppers. In fact, a recent Pinterest study showed that 93 percent of pinners had shopped online in the past six months, which means that a savvy business owner can use Pinterest advertising to bolster sales any time of the year.
Tip #1: Choose Your Objective — As in any advertising campaign, you need to choose an objective before you begin. You should decide if your campaign will focus on gaining a higher engagement level on Pinterest or simply getting more clicks to your website. If you are focusing on the latter, then you need to ensure that your website's back-end technology is up to date. For example, if your pin happened to "go viral," then you need to ensure that your site servers can handle the additional site traffic. Conversely, if you want to encourage more clicks to your website, then you need to implement digital tools to better track pinners' behaviors once they reach your site.
Tip #2: Use Compelling Images — No matter the type of ad, the old adage "a picture is worth a thousand words," rings true. Regardless of your advertising objective, if you want to ensure that your pin reaches a wider audience, then you need to add images. When choosing your image, keep in mind that Pinterest caters to an audience that is searching for "things." As a direct result of the latter mentality, Pinterest studies show that images without faces receive 23 percent more repins. Finally, if you want your images to travel even further, then, before you upload the image to your advertisement, you will need to add the appropriate alt-tag. An alt-tag will allow the image to be successfully indexed by search engines, which will subsequently promote your advertisement beyond the Pinterest platform.
Tip #3: Add a Relevant Description With a CTA — Just as a meta description helps improve the SEO ranking and effectiveness of your webpages, so too will a pin description enhance your advertising campaign. The caption needs to be readable, while simultaneously offering value. As with any good marketing description, be sure to include a call-to-action (CTA). Your CTA should make pinners feel as if they must "take action now."
Track Your Results and Optimize Webpages to Create a Dynamic Campaign
Implementing these three tips is a great starting point; however, if you want to create a truly effective campaign, then you will need to track results. Use your Pinterest dashboard to track your highest and lowest performing promoted pins. Analyze both spectrums of pins to better determine why certain advertising styles are resonating more strongly with pinners. As you optimize your Pinterest campaign, make sure that the correlating webpages are effectively designed to result in an ROI-generating sale.
Radius Executive IT Solutions is the trusted choice when it comes to staying ahead of the latest information technology tips, tricks and news. Contact us at (978) 523-2174 or send us an email at info@radiusits.com for more information.