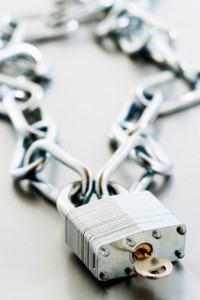 Your corporate data needs to be protected in its entirety, and much of this has to do with centralized data in an infrastructure that meets the demands of your business. A lack of data protection can provide a significant amount of anxiety, and there is simply no need for such emotions.
Comprehensive data protection is out there, though you may not know if you have it or how to get it. Knowing what to ask will provide a guarantee that your systems are backed up so that your data is protected and you have the means of recovering it in the event of any disaster. Crossing your fingers and hoping that all is well simply isn't enough.
The good news is that there are questions that you can ask to know that you have a comprehensive backup and data protection plan in place. Working with a specialist will allow you to get the peace of mind that will allow you to sleep better at night. You can stop crossing your fingers and go with a more solidified form of data protection.
Does the data protection solution cover data found in the cloud, as well as on physical servers?
Depending upon the infrastructure of your data and where it is all located, it's important to have the data protection solutions everywhere your data is located. This includes on both physical servers, as well as the virtual ones. If you have certain data located in the cloud, it needs to be protected as well, otherwise you are still open to some vulnerability.
Can data from multiple sources be protected in a centralized data location?
All forms of your data should be protected, and this involves placing everything into a centralized data location. This is a necessity to make it easier to deploy a backup in the event of a disaster. After all, if data is lost, you want to be able to quickly recover it so that your operations are not paused for too long. Asking a vendor what their plan is to centralize data will allow you to know if it's the right solution to meet your company's unique needs.
How quickly can business operations be resumed in the event of a disaster?
This is a very important question to ask because you want to make sure that business operations are not suspended for any longer than necessary. The sooner you can get data recovery in place, the better it will be for your business. If there is a disaster, you want to get everything back up and running quickly so as not to prevent access to your website or keep your employees in an unproductive state for too long, as they can start to impact business in a negative way.
Can the data protection solution be used to backup and restore data at a third party location for purposes of data recovery?
Being able to restore data to a third-party location may be ideal depending upon what is going on. For example, if there is a fire at your location, you want to be able to restore data wherever you may decide to set up business temporarily. The more flexible your data plan is, the easier it will be to overcome various disasters in the event that they actually take place.
Are security protocols, such as NIST FIPS 140-2 Certification, in place?
There are some industries that have mandatory regulatory compliance – and the NIST FIPS 140-2 Certification is one of them. The data protection solution you ultimately choose will allow you to be in compliance and not have to worry so heavily against data breaches.
In addition to these questions, you want to be sure you have considered the individual needs of your business. There may be nuances that make your business special in terms of how data comes in or how it is stored. If you have employees in the field who use mobile apps to send data into the main office or employees who work from home and need to access data through a cloud, you want to bring up concerns about data accessibility and protection before choosing a vendor. If a company cannot meet your needs, then it can be dangerous to choose them.
Today's environment is more complex than ever before. As such, you need the confidence that there is a comprehensive approach taken within your business as a way of protecting your data. Further, it needs to be easily managed and store the data locally and remotely, so you will be able to resume activities quickly due to disaster recovery.
A single technology that allows you to have data protection is possible, though involves working with the right vendor – a vendor who can deliver the guarantee you need to be able to stop crossing your fingers and be more confident. Let us show you how data protection can be simplified so there's less to worry about.