What every website must have is, as the French put it, a raison d'être. Your reasons for investing time, resources and money in a website go way past vanity publishing and into the realm of ROI. The latter stands for "return on investment," and it is, coincidentally, the French word for king.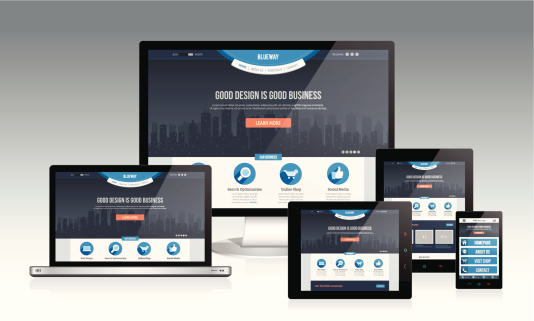 If ROI reigns as the main reason for your web presence, you're going to need three things: visitors, stayers and successful calls to action, which, in turn, transfer to followers, fans, sales and referrals for additional ROI.
Luring visitors
According to InternetLiveStats.com, more than a billion websites are on the Internet. The number increases daily, so your chances of being found by surfing consumers depend on your strategy for being found.
It is simple, really. Search engine optimization, or SEO, isn't dead yet. That's because search engines are still out there. They seek out and return links to what users are asking about or looking for. Search engines still need to use programming and algorithms to assign value points for ranking results on their hit parade.
Your website must have an up-to-date SEO strategy that includes best keyword employment as well as web crawler penalty avoidance.
Browsers aren't the only game in town
If your website is the muscular arm for your advertising efforts, you're probably more interested in local promotion. The site's URL beams local users instantly to where you want them to go, so you need to get that URL out there. Place it on your business card, paper ads, at the end of your signature on emails you send, and anywhere else potential customers can see it.
Then there's social media like Facebook and LinkedIn, which can be a treasure trove of referrals from friends, followers and associates. Linking your website to your social media presence, and vice versa, is ROI writ large.
Keeping visitors
Proceeding to the more subjective realm of website must-haves, it is important to remember that you have maybe 3 to 8 seconds to stop the web surfer from clicking away. It is known as "sticky content," but it is really nothing more than good design, natural and interesting content, and avoiding silly practices such as adding outbound links that carry off your customers.
Much has been written about good website design, and it begins at the home page. The crux of the matter is that your website has to tell visitors immediately who you are and what you do. It must also be uncluttered and easy to get to where the visitor wants to go.
Finally, don't forget the mobile crowd. Smartphone and tablet users won't stay on a site that is not mobile-friendly.
Including interesting stuff
Your website may be a monument to great design and have all the bells and whistles you paid the designer for. In the dog-eat-shark world of e-commerce, however, you have to keep barking and moving, or your presence can gradually sink to the bottom of the pack.
You keep your website out there with the up-to-date content that the browsers just love and reward. A periodic and timely product news update or website blog are must-haves. The former keeps your constituency up to snuff on how you're staying on top of your niche heap. Well-written blogs with nicely placed keywords and links back to your product pages demonstrate a level of thought leadership that will impress fans, potential customers and supporters.
Don't forget the CTA
CTA — which means for "call to action" — can nail prospects and ease them through your sales process with clear and easy-to-follow steps. Adding links such as "learn more" at the end of the previously mentioned news items or blogs can shepherd visitors into becoming buyers, and buyers to become fans, who will, in turn sing your praises.
Finally, since every website needs just a little bit of shameless self-promotion, we need to mention that Radius Executive IT Solutions is the trusted choice when it comes to staying ahead of the latest information technology tips, tricks and news. Contact us at (978) 523-2174 or send us an email at info@radiusits.com for more information.