There are plenty of options out there when it comes time to finding a managed IT services company – but they're not all providing the same level of services and care.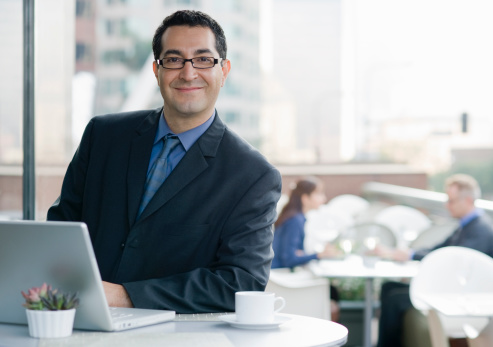 When you're choosing an IT company to provide the best managed IT services in Boston, you're not just choosing a company to work with; you're choosing a long-term partner. As technology is such a crucial part of your business processes, it's vital that you work with a reliable, skilled, and trusted IT company.
Radius Executive IT Solutions works with you to alleviate obstacles and increase your productivity, using IT solutions to improve your bottom line and maximize your technology investment. Our team is eager to help you leverage the right IT to push your business forward.
How do you know when an IT company can really be trusted? Keep your eyes open for these 4 signs.
Most IT companies push technology before really knowing your operations. That usually means they want you to work with the most expensive and newest software, even if it's not right for you. When an IT company starts asking questions about your goals and processes, you know they're really looking to provide solutions for your unique needs.
They Offer Guidance and Speak Your Language
When you don't understand a word your IT partner is saying, the solutions they provide won't do any good. We take our client services as seriously as the technology we provide, so you understand how to fully leverage our solutions to get the best return on your investment. A strategic partnership includes guidance and support to help ensure you have the best odds for success and longevity.
They're Responsive & Resourceful
A lot of care and attention is needed when it comes to technology. You need assurance that when issues come up, your IT partner responds quickly and is able to deal with problems before they get out of hand. Our proactive approach to security and team of reliable experts ensure you're always taken care of.
When you finally gain peace of mind, you'll know you're working with the right partner. We take care of all your technology needs so you stop worrying and focus all of your time and energy on your business.
Don't struggle to find the right managed IT services in Boston. Reach out to Radius Executive IT Solutions for a team of experts who are eager to get to know your business and start helping you thrive. Contact us at info@radiusits.com or (978) 523-2174.