Microsoft Or Google: Which Is More Secure?
Microsoft and Google are two of the most recognizable names in the world of technology, so it should come as no surprise that they both have something great to offer businesses looking to add a productivity suite to their tech arsenal—Microsoft 365 and G Suite.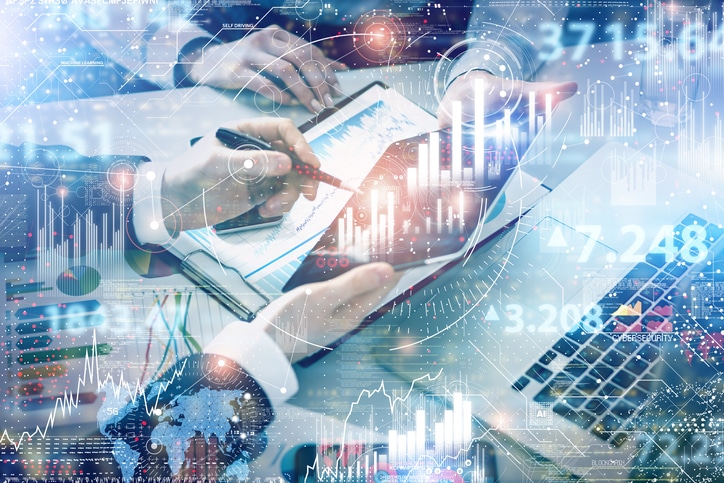 Microsoft 365 and G Suite 101
Despite having very similar current functions, their roots couldn't be more different.
Microsoft Office has been around in one version or another for many years, with programs like Word going back to nearly the beginning of personal computing. G Suite, on the other hand, started as the powerhouse Google search engine, eventually offering users the option to edit documents collaboratively and growing from there.
If you're trying to figure out which offering is right for you (Microsoft or Google), a key consideration is security. Cloud platforms are one of the most ubiquitous technologies used in the business world today, and so, it's critical that you can ensure yours is secure.
The Necessity Of The Cloud (And Cloud Security)
According to a study by AIIM, organizations have already begun to experience the growing pains associated with ongoing data retention and storage in the cloud:
40% of organizations are struggling to manage the large amount of data (petabytes or larger) they need to retain
For roughly the same portion of organizations, more than half of their data is stored and accessed through the cloud. 40% of organizations expect this to increase to 70% in the next 1-2 years
37% of organizations still have at least half of the content in hard copy, paper format
As the amount of data an organization manages grows, it takes more and more money and other business resources to manage it. On an annual basis, internal teams have to ask for more of their budget to devote just to storage.
That's why finding the right cloud service is so beneficial. The fact is that the cloud is becoming a non-negotiable service for most businesses today. They simply have too much data to store locally or in hardcopy, which puts them at risk of significant data loss, in addition to the rising cost of doing so.
In migrating their data to the cloud, organizations can gain a number of key benefits:
Increased Convenience: Once documents have been properly scanned and organized digitally, they can be stored through the cloud to a remote off-site server. Depending on the business' configuration (which we can set up to their satisfaction), those files can be accessed by any authorized person at any company workstation, home office, or even a mobile device. This means no one has to go digging through filing cabinets in the building basement ever again to find that one file, saving company time and money.
Lowered Expenses: Companies often rent out storage for large numbers of cumbersome filing cabinets containing records going years back. By storing data off-site, companies free up any space that the physical versions were occupying beforehand, which further saves them in resources.
Enhanced Data Security: Another benefit of remote digital storage is that data is now safe from any disaster that could compromise the physical premises. Whether it's a flood or a fire, unforeseen emergencies can quickly destroy old files, but through the cloud, digitized files are always safe. Furthermore, the stored files are protected behind industry-standard security measures to ensure that no digital threat can compromise them.
Simple Scaling: Cloud services have the unique strategic characteristic of being able to stretch or shrink to suit the business' current level of demand. This is especially useful for businesses of any scale that will change in size over time. Think of it as "utility computing".
In short, the cloud is both necessary and beneficial. Unfortunately, the dire need businesses have for the cloud puts them at a disadvantage when it comes to finding the right cloud service.
Cloud vendors know the value of what their offering, which can make their services exorbitantly expensive:
While the cloud is all but a certainty for the business world, security is not quite as sure of a thing. You need to carefully consider the security capabilities offered by the cloud platform you use…
Head To Head: Cybersecurity Capabilities
G Suite
Features:
Data Loss Protection
Malware Protections
Spam Detection
Brand phishing defense
Phishing Preventio
Compliance Certifications:
ISO 27001, 27018
SOC 2, SOC 3
HIPAA
FERPA
COPPA
EU Data Protection Directive and GDPR
User Access
Microsoft 365
Features
Multi-factor authentication (MFA)
Mobile device management (ATP)
Advanced Threat Protection
Encrypted Email
Azure Identity Protection (AIP)
Azure Active Directory (Azure AD)
Privileged Identity Management (PIM)
Data Loss Prevention (DLP)
Compliance Certifications:
ISO 27001, 27018
SSAE16
SOC1 Type II & SOC2 Type II
FISMA
HIPAA
EU Data Protection Directive and GDPR
User Access & Administration
In general, Microsoft and Google's security capabilities come out roughly even. However, there is one key feature that gives Microsoft the edge: the Authenticator app.
What's So Special About Microsoft Authenticator?
At an RSA security conference, Microsoft engineers told attendees that 99.9% of the accounts that are compromised each month don't have a multi-factor authentication solution enabled.
MFA (MFA) is a great way to add an extra layer of protection to the existing system and account logins. By requiring a second piece of information like a randomly-generated numerical code sent by text message, you're able to make sure that the person using the login credentials is actually who they say they are. Biometrics like fingerprints, voice, or even iris scans are also options, as are physical objects like keycards.
Whereas Google uses an effective two-factor authentication solution, Microsoft's Authenticator is more robust:
Microsoft Authenticator can support the same account across multiple devices.
Microsoft offers a backup feature that helps when a given device is lost or stolen.
Microsoft's support for custom icons makes it easier to locate each account and code.
Verdict: Microsoft 365 Is More Secure
If you're looking for something that's thoroughly integrated and comprehensively secure, Microsoft's offering is an extraordinary option. It's the most robust and feature-rich, and will keep you more confidently secure.
Thanks to the great team at Velocity IT, a Dallas IT company for their help with this information.