Tired Of Putting Up With An Unreliable Wireless Network?
Radius Executive IT Solutions will deploy and manage your wireless solutions to ensure your workplace is more efficient, convenient, and secure.
Wireless capability is a must-have in the business world these days.
More and more businesses today rely on a network of devices connected over Wi-Fi to get work done, which makes Internet connectivity and speed undeniably important. That's why organizations can't deal with anything less than the best Wi-Fi connection.
Recently, a local education institution got in touch with us because they were fed up with their wireless network…
Download our recent story of success with a local Boston area school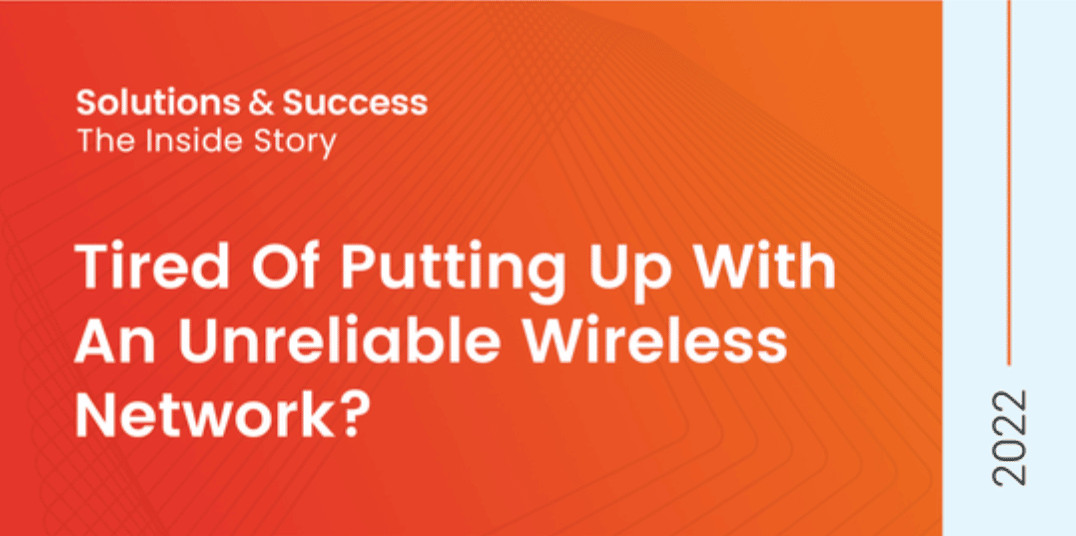 This School Was Struggling With Their Wi-Fi
When this education institution contacted us, they were tired of putting up with chronic wi-fi problems.
Their network was always dropping out, access points were installed all over the place and the many different models in use worked against one another. The school's staff was fed up, but hadn't had any luck trying to fix it on their own because the pandemic made sourcing replacement equipment very difficult.
That's why they enlisted our help. We were the first vendor to show up for the site survey and to provide a solution.
Radius Executive IT Solutions Will Equip You With Powerful Ubiquiti Wireless Solutions
Ubiquiti is a popular multi-application network operating system designed to help businesses streamline and optimize their network operations.
Using their business-class Unifi devices, our team can achieve an ideal wireless network for clients:
Our team manages connected devices to maintain security
We track statistics on performance to ensure your network is meeting your needs
We manage updates and patches to ensure your systems are up to date
We configure secure, segregated guest networks so your visitors can connect as needed without risking business data
How We Develop Secure, Reliable Wireless Capabilities For Our Clients
Understand Their Challenges And Business Needs
Our first step is to determine the state of your current network, and how it may be failing to meet your needs. There's no point in designing a new solution and charging our client money without making sure the result actually addresses their original issue.
Design The Right Solution
With a detailed understanding of the client's needs, we design and deploy a more capable Wi-Fi network. This means sourcing more powerful network devices, and laying out a network that delivers the necessary speed and signal strength.
Test The New Wi-Fi
Lastly, we make sure the new network works by testing it. We ensure that employees in each building have the connections they need, and that all the wearable devices are properly connected as well.
How Will Solve Your Wireless Challenges
Perform a site survey to find out exactly what's needed to make sure it's a successful deployment.
Design and implement a wireless configuration that's suitable for your unique needs, minimizing downtime and mitigating potential risks.
Connect all computers, printers, and other vital devices to the wireless network.
As soon as we're finished, you can enjoy the ease of use and convenience that comes with wireless connectivity throughout your place of business.
Get The Wireless Network You Need To Stay Productive & Secure
Radius Executive IT Solutions is here to help you enhance your ability to access important resources through a secure wireless network.
Book a meeting with our team to get started today.